project management
Here at Constell we have developed a way of using microsoft project that enables us to ensure that all work we undertake is carefully planned and that all resources available to the company are efficently scheduled to achieve the shortest possible lead time. We build up the individual job and then slot it into our consolidated project system to determine the best possible delivery date.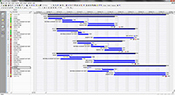 This system enables us to reserve future capacity in agreement with our customers whilst not affecting other work we may have on.
By scheduling each individual resource across all jobs we can determine the most efficent order of work.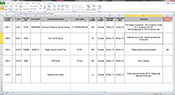 With the information provided from the project system we are able to give our customers weekly updates via tooling report and timing plans.


Call us today on +44 (0)1706 646 936 or email us and we'll be more than happy to discuss your requirements.